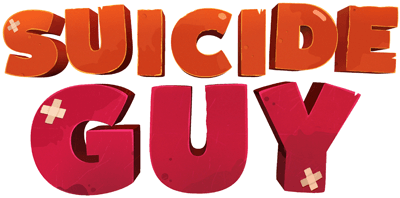 "Sui­cide Guy" is now avail­able on:
Steam
PlaySta­tion 4
Nin­ten­do Switch
Trapped in his own dreams, Sui­cide Guy has to escape from these ones.
The only way to do this is by killing him­self in the imag­ined worlds, but it's not a sim­ple task…
The game is a first per­son puz­zle adven­ture in which you'll have to inter­act with all the ele­ments in the envi­ron­ment
in order to be able to pass to the next dream lev­el.
Explore the vasti­ty of Sui­cide Guy's inner self dur­ing his jour­ney in order to wake up to real­i­ty!
Even though he finds him­self in incred­i­ble places meet­ing the most bizarre of crea­tures,
Sui­cide Guy has only one objec­tive: wake up in the real world.