Hel­lo my friends!
We're glad to announce that Sui­cide Guy VR the new Deluxe edi­tion is com­ing to Steam this November!
Stay tuned for the full release and add to your wish­list now!
https://store.steampowered.com/app/2154060/Suicide_Guy_VR_Deluxe/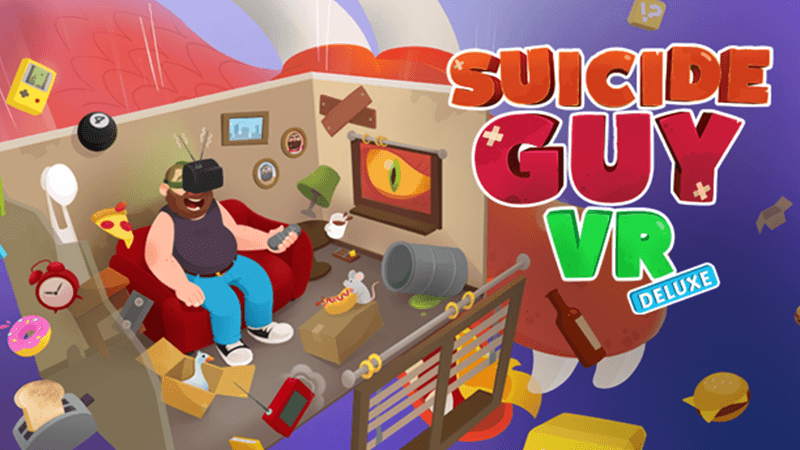 A first per­son puz­zle game like no oth­er where you'll have to find the way out of your own dreams using objects and tools that you'll obtain dur­ing your nap.
Play this super immer­sive expe­ri­ence, now com­pat­i­ble with all VR devices (Ocu­lus Quest, Valve Index, HTC Vive and Ocu­lus Rift)