Hel­lo my friends!
Since is the start of a new year, we would like to take the time to write about all the things that hap­pened dur­ing the last year and what's next to come.
Despite the Covid sit­u­a­tion we were able to con­tin­ue all our projects remote­ly and were able to release our games :)
More­over the large num­ber of play­ers this year result­ed in an increase of over 200% in sales of our games com­pared to the pre­vi­ous year. This allowed us to increase the team size and work on even big­ger projects!
One of the best sell­ing games of the year has been Sui­cide Guy for Nin­ten­do Switch: https://www.nintendo.com/games/detail/suicide-guy-switch/
This made it pos­si­ble to pub­lish our first retail game "Sui­cide Guy Col­lec­tion" avail­able on the Red Art games! (and in dig­i­tal edi­tion too)
Phys­i­cal Edi­tion: https://www.redartgames.com/presentation?rp=suicide-guy
Dig­i­tal Edi­tion: https://www.nintendo.com/games/detail/suicide-guy-collection-switch/
It includes both the Sui­cide Guy chap­ters and some cool art­work inside!
Dur­ing the year we were able to devel­op and pub­lish even our first VR Index game "Sui­cide Guy VR"
It's the Vir­tu­al Real­i­ty edi­tion of the Sui­cide Guy, com­ing soon to PS VR and Ocu­lus Store too!
Game Link: https://www.humblebundle.com/g/suicide_guy_vr
Anoth­er of our games recent­ly released in Decem­ber is our first game for the next game con­sole Xbox Series X: "Sleepin' Deeply"!
Game Link: https://www.microsoft.com/it-it/p/sleepin-deeply/9p3lhp0vrhtw?rtc=1&activetab=pivot:overviewtab
This new edi­tion of the game is high­ly opti­mized and enhanced for the next gen con­soles.
Regard­ing the new games for 2021, we're releas­ing our first Mobile game for iOS and Android on Jan­u­ary 20th: "Sui­cide Guy". Is our first Mobile game, so we're excit­ed since many of you asked for it!
Regard­ing our next Unti­tled game: we're work­ing hard on it and expect to release next year for all next gen con­soles. Here a glimpse of it run­ning on Nin­ten­do Switch!
Since our Dev Kit for PlaySta­tion 5 has final­ly arrived, We're work­ing to make it run on PlaySta­tion 5 and Xbox Series X too, so stay tuned for an update for those!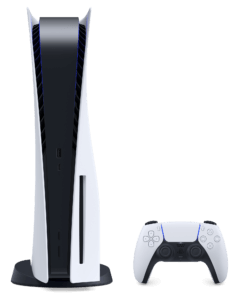 One last update is regard­ing Woo­dle: a new game is com­ing in this series, so stay tuned!
To fol­low the devel­op­ment of the game, you can join our Dis­cord: https://discord.com/invite/chubbypixel